Attorneys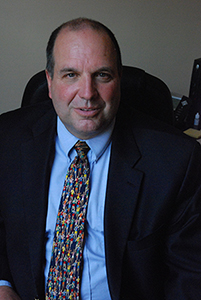 Stephen P. Kauffman
Stephen P. Kauffman is a senior partner with the law firm of Skeen & Kauffman in Baltimore, Maryland. Mr. Kauffman, has more than 27 years of experience representing clients with serious tax disputes with the IRS and other taxing authorities. Mr. Kauffman earned his B.A. in Accounting in 1977 from Loyola University Maryland, became licensed as a CPA in 1978, and is a former IRS Revenue Agent. Mr. Kauffman earned his Juris Doctor from the University of Maryland School of Law in 1983, where he was a member of the Editorial Board of the Maryland Law Review. Mr. Kauffman has published several articles on tax and litigation matters in professional journals including TAXES—THE TAX MAGAZINE®, and the ABA Litigation Journal. Mr. Kauffman has also taught and lectured on tax and other topics at the Borra CPA Review, Loyola University Maryland, The College of Notre Dame of Maryland, and Maryland Law School.
Mr. Kauffman, who was admitted to the bar in 1983, has a broad range of experience, which he can bring to bear on behalf of his clients. Working in both the private and government sector in tax controversy matters not only gives him a unique perspective, but also enables him to arrive at a solution in a timely and cost-effective manner.
Mr. Kauffman represents individuals, and business in areas of tax controversy which include:
Trust-fund recovery penalties
Employment and payroll tax matters
Tax litigation with the IRS and other taxing authorities
Audits and appeals conducted by the IRS and other taxing authorities
Criminal and grand jury investigations of alleged tax crimes conducted by the IRS
Collection matters with the IRS and other taxing authorities
The building in which Skeen & Kauffman practices law is owned by the members of the firm, debt free. Skeen & Kauffman does not waste money on lavish furnishings, and is therefore able to offer flexible billing terms while still providing quality legal representation. Low overhead means that attorney fees are applied toward legal representation and high technology rather than law firm amenities.
With nearly 30 years of experience in tax controversy matters, Skeen & Kauffman offers solutions that are both practical and effective.