Business Law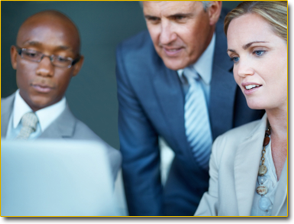 A well-prepared contract stands up better in court. At Skeen & Kauffman, L.L.P., we believe that a contract drafted by an attorney who is also a trial lawyer, may be crafted better than one prepared by a transaction-only attorney. Why? Because when you know how to break a contract, you also know how to draft one that is much less likely to be broken.
The attorneys at Skeen & Kauffman, L.L.P. avoid litigation through the skillful preparation of contracts and other transactional work. Please contact our Baltimore business law attorneys for help with any of the following matters:
Leases
Employment agreements
Sales and manufacturer's representative agreements
American Institute of Architects (AIA) construction forms
Standard terms and conditions
Buy/sell agreements
Stock purchase agreements
At our law firm we take pride in the thorough and carefully worded nature of our contracts. As trial lawyers, we frequently are called upon to represent our clients that have contract disputes. Please contact Skeen & Kauffman, L.L.P. for help with any of the following types of issues:
Architectural and design defects litigation
Breach of contract
Breach of fiduciary duty
Contact disputes
Damages caused by delay
Employer/employee disputes
Engineering, procurement and construction (EPC) contracts
Governmental disputes
Landlord/tenant disputes
Mechanics' liens
Prompt Payment Act litigation
Shareholder disputes
Surety bond claims
Maryland Business Formations
As a trial lawyer, CPA and former IRS revenue agent, attorney Stephen Kauffman is uniquely position to advise clients regarding the tax and financial implications of their choice of entity when considering a business formation. Please contact our law firm for seasoned legal advice regarding business formation and the related contractual and reporting requirements. We assist clients with:
Choice of entity
Formation and articles of incorporation for S corporations, C corporations, non-profit corporations, limited liability companies (LLC), limited liability partnerships (LLP) and joint venture agreements
Drafting asset or stock purchase
Corporate stockholder, buy/sell, partnership, or LLC operating agreements
Effective Practical Solutions
Skeen & Kauffman provides effective and practical solutions to clients with IRS and other tax controversies, as well as admiralty and maritime law services and litigation, and transactional work for businesses. Please contact our law firm via e-mail or call 443-992-4552 locally or 888-381-5780 toll free to schedule an appointment with one of the lawyers in our Baltimore law firm.