Bankruptcy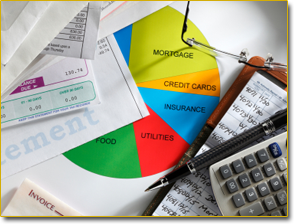 In this era of job loss, income loss, home value collapse, foreclosures, and general financial turmoil it is now more important than ever to engage an attorney who can explore a variety of financial options with you. One of those options is filing for protection under the bankruptcy code. For most individuals that means filing for protection under Chapter 7 or Chapter 13 of the bankruptcy code. If you are a small business and are looking to reorganize so you can stay in business that means filing for Chapter 11 protection.
The bankruptcy code provides certain relief for debtors who are unable to pay all or some of their debts. This relief is called a discharge. Bankruptcy, among other things, can help stop foreclosure on your home, stop wage garnishment, stop judgments, stop harassing phone calls from your lenders, and stop the financial stress you are feeling. In some cases bankruptcy can help reduce the amount you will pay on your cars, your second mortgage, or back taxes you may owe. This can all be accomplished with little or no risk to your personal belongings like your furniture, clothing, cars, retirement accounts, home, or insurance policies. In some cases, bankruptcy may be able to reduce or eliminate debts such as student loans you may owe.
When considering whether to file bankruptcy it is important that you have someone on your side that is able to explain the intricate procedures of bankruptcy and the best options for you. It is important to have a strong advocate on your behalf as you begin to explore your options. Bankruptcy is a wonderful tool to allow you to get the relief you need so you can get your financial life back on track. Contact an attorney at Skeen and Kauffman today to receive your free initial consultation and get the relief you deserve and are entitled to receive.
Fill out and submit the form below and a representative will contact you.