Attorneys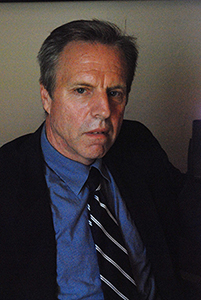 James D. Skeen
Jim Skeen , a Proctor in Admiralty in the U.S. Maritime Law Association for over 33 years, has expanded his representation of marine insurance companies to property insurers for inland marine and other property losses including roof collapses, water damage, and other common property subrogation claims. His extensive experience in the State and Federal Courts of Maryland, Virginia, and the District of Columbia, provides for consistent and low cost recovery in loses ranging from $10,000 to $1,000,000.
As a consequence of his experience in maritime and transportation related matters, he has successfully represented trucking companies, warehousemen, stevedores, shippers, cargo underwriters, marinas, freight forwarders, customhouse brokers, and other transportation related businesses in various matters both as plaintiffs and defendants.
Jim has lived in the Baltimore area his entire life. He graduated from Baltimore County public schools and went on to graduate from Cornell University, where he played on the first National Champion Lacrosse team in 1971. In his free time, he enjoys visiting his two grown children, playing tennis, biking and hiking.
Areas of Practice
Property Law- Subrogation/Recovery
Marine
Inland Marine
General Property Insurance
Coverage Issues and Defense
Cargo and Freight Claims
NVOCC/Freight Forwarders
Truckers
Rail Carriers
Warehousemen
Stevedores/Terminal Operators and Air Carriers
Maritime Claims Involving Vessel Arrest/Attachments
Marinas
Debt Collection
Collisions or Salvage
Recreational Boating Claims
Property Damage and Personal Injury/Death
Maritime Personal Injury
Jones Act Seaman
Longshoremen and Harbor Workers
Litigation Percentage
98% of Practice Devoted to Litigation
Bar Admissions
Maryland, 1978
District of Columbia, 1985
Virginia, 2010
U.S. District Court of Maryland
U.S. District Court of the District of Columbia
U.S. Court of Appeals 4th Circuit
U.S. Court of Appeals District of Columbia Circuit
U.S. Court of Federal Claims
Education
University of Maryland School of Law, Baltimore, Maryland
J.D. - 1978
Cornell University
B.S. – 1972
Major: Economics
Published Works
Daily Record on Transportation Law
Representative Clients
Atlantic Mutual Insurance Co.
Marine Office of American Corp.
Nationwide Insurance Co.
New Hampshire Insurance Co.
McLarens Toplis
A.I. Marine Adjusters, Inc.
Gradmann & Holler
GmbH, Hamburg
Royal Insurance Company
The Home Insurance Company
Arkwright-Boston Insurance Company
Mitsui Claims Service Corp.
Lloyd's Underwriters Claims
American International Recovery, Inc.
Chubb Group of Insurance Companies
St. Paul Fire & Marine Insurance Co.
Fireman's Fund Insurance Co.
The Hartford Insurance Co.
Safeco Insurance Co.
The Philadelphia Insurance Co.
Cambridge Integrated Services, Inc.
Schenkers, Inc.
References
Looney & Grossman, LLP
Clausen Miller, PC
Jacobson, Brandvik & Anderson, Ltd.
Asperger Associates, LLC
Horvath & Weaver, PC
Peter M. Commette, PA
Julian & Seele, PC
Sullivan & Company; Holland & Knight, LLP
Sands Lerner, PC
Gelpi, Sullivan & Carroll, PC
Barnett, Brown, Read, Hammond & Mintz, LLP
Sutterfield & Webb, LLC
Holland & Knight, LLP
Blank Rome, LLP
Waesche, Sheinbaum & O'Regan, PC
Bigham, Englar, Jones & Houston
Gilmartin, Poster & Shafto, LLP
Kirlin, Campbell & Keating
Chalos, O'Connor & Duffy, LLP
Freehill, Hogan & Mahar, LLP
Hill Rivkins, LLP
Badiak & Will, LLP
Yorkston W. Grist, PC
Dougherty, Ryan, Giuffra, Zambito & Barra
Friedman, James & Buchsbaum, LLP
Graham, Miller, Neandross, Mullin & Roonan, LLC
Mahoney & Keane, LLP
Nicoletti, Hornig & Sweeney
Lyons & Flood, LLP
Montagna & Montagna, PC
Rutter Mills, LLP
Crenshaw, Ware & Martin, PLC
Bullivant, Houser, Bailey, PC
Gibson Robb & Lindh, LLP
Mattioni, Ltd.
Margolis Edelstein
Clark & Clark
Hunter, MacLean, Exley & Dunn, PC
Sproule, Castonguay & Pollack
Law Offices of David L. Mazaroli
Classes/Seminars
Seminars to Recovery Forum, Cargo/Freight Claims, N.Y., Center for Port Related Industries
Seminars, Marina Contracts, Powers Boat Squadron
Honors and Awards
Maryland Super Lawyers, 2008 - 2010
Martindale-Hubbell AV Rated Litigator
Professional Associations and Memberships
Marine Insurance Claims Association
Association of Transportation Practitioners
Maritime Law Association of U.S.
Traffic Club of Baltimore
National Association Subrogation Practioners