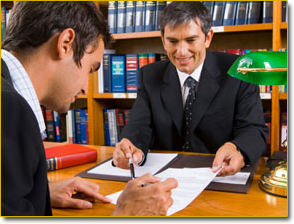 About Skeen & Kauffman, LLP
The selection of a law firm is a serious matter, and one that deserves careful thought and sufficient information to make a wise and informed decision. Skeen & Kauffman offers our clients seasoned legal advice in several key areas of law.
Large Firm Experience With Small Firm Benefits
Skeen & Kauffman's clients range from individuals and small businesses to Fortune 500 companies. No matter the limits of your budget, or the nature or complexity of your legal issues, we will devise an innovative solution to address your needs. We provide quality legal services in a cost-effective manner for every client. Give us a call, or just drop in for a cup of coffee.
The areas of law in which we focus our practice are:
Tax law issues, including IRS audits, collections, appeals and controversies, employment and payroll tax and criminal tax matters
The full range of business law matters, including transactions, contract disputes, business formations and litigation
Admiralty and maritime law, including matters ranging from longshoremen personal injury to blue water claims and property